Retina China 2020 comes

Retina China 2020
22th Nov-24th Nov 2019
Shanghai, National Exhibition And Convention Center
KangHua Ruiming sincerely invites you to attend the academic exchange and equipment appraisal
Kanghua Equipment Exhibition: A25/26/35/36
East China Sea shore, the bank of the Huangpu River. The Retina China 2020 will be held in conjunction with the annual meeting of the Asia-Pacific Society for Vitreoretinology.
This conference is the highest academic level and the largest number of participants. Hundreds of experts from home and abroad will be invited to give special reports and academic discussions on fundus diseases and other new developments in ophthalmology and visual science.
At the same time, the conference will also hold a large-scale exhibition of ophthalmic medical devices and pharmaceuticals. Kanghua Equipment Exhibition is held at A25/26/35/36. Welcome to our exhibition.
APS-70X Intelligentt Fundus Camera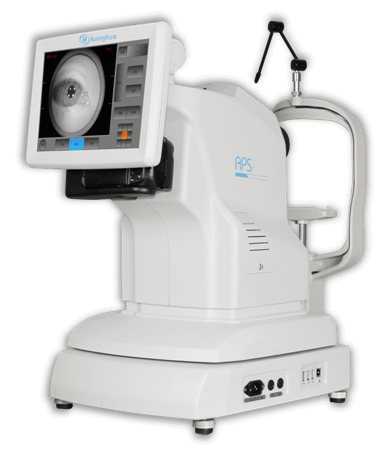 Comprehensive AI design:
Intelligent recognition, milliseconds to deal with patients with limited anterior segment conditions and low degree of cooperation, greatly improve the success rate of shooting; Intelligent panoramic focusing breaks the limitation of traditional focusing mode of viewfinder and greatly improves the accuracy of automatic focusing.
Intelligent simulation, when the automatic operation is abnormal, the equipment simulates the manual operation by itself, and does not need to completely return to the initial state;
Humanized procedure management:
Hand/automatic key switching, manual operation at any time to intervene, without restart or long wait, easy to handle all kinds of sudden situation; The multi-dimensional examination is more convenient and the touch screen rotates 360 °, which is convenient for the operator to guide the patient to cooperate with the whole process.
More sophisticated quality pursuit:
Larger
The interface of the software is new and revised, and the operation interface and touch screen module are enlarged. The interface is more concise, the instruction module is clearer, and it is more in line with ergonomic requirements.
Smaller
The pupil automatic switching system is added to meet the requirement of smaller pupil. Under 3.0 mm, mydriasis shooting can be avoided and the population of examinable patients can be enlarged.
APS-AER fundus camera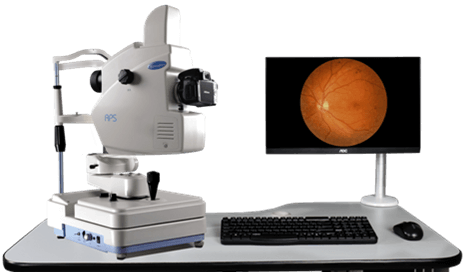 Fifth Generation Top Optical system;
Accurate and comfortable mechanical motion system;
Red-free imaging;
Auto-focus, auto-exposure, auto-image optimization;
Professional HD SLR Camera system.
Meet the requirements of smooth operation and accuracy control, providing perfect fundus image with 24.1 million pixels.
The fundus world is colorful

Hemorrhagic dot | vitreous crystal | high myopia

Macular lesion | Atherosclerosis | retinal detachment

DR | papilledema vascular | tortuosity
In order to give the participants a more comprehensive understanding and experience of Kanghua equipment, the exhibits also include:
SLM-8E Expert Digital Slit Lamp Analysis System
High-resolution optical system (2300 N-line pairs/mm), large-pixel acquisition system (24.1 million), multi-light source control and filter combination lighting system, powerful image optimization and software management system, precise and smooth mechanical control system, provide cell-level anterior segment images for clinical diagnosis, teaching and research.
APS-T90 projection perimeter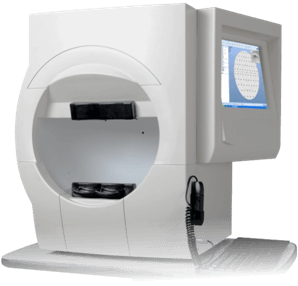 More intelligent hardware control system, international detection strategy, after more than 20 years of cumulative huge database, efficient to provide a comprehensive and reliable visual field inspection results.
SLM-6E Dry Eye Analyzer
At the 2019 National Ophthalmic Annual Conference, the highly anticipated integrated dry eye analyzer. The utility and precision of the original shape design, all-round dry eye examination project, multi-form detailed report, provide a truly comprehensive dry eye diagnosis and analysis.
Kanghua ophthalmic equipment, from the surface to the inside, from physical examination to analysis and diagnosis, for different departments to provide eye-catching vision.
Kanghua Equipment Exhibition: A25/26/35/36
22th Nov-24th Nov 2019
Shanghai, National Exhibition And Convention Center