HAPPY NEW YEAR
Kanghua Ruiming wish you a Happy New Year! Wish the ophthalmology of the world develop better!
Forge ahead, never stop
In 2019, the 70th birthday of People's Republic of China. From the dramatic changes in the mountain and rural areas, to the rise of various industries, and the rise of the country, the 70-year history is magnificent.
In 2019, Kanghua Ruiming accelerated its development. From new product research and development to full market launch and global promotion, we have worked hard for 23 years.
2019 Highlight
Based on Chinese Ophthalmology
At the 24th National Congress of Ophthalmology , a new dry eye analyzer was launched. 2,000 people visited and 1,500 people participated in the dry eye examination experience.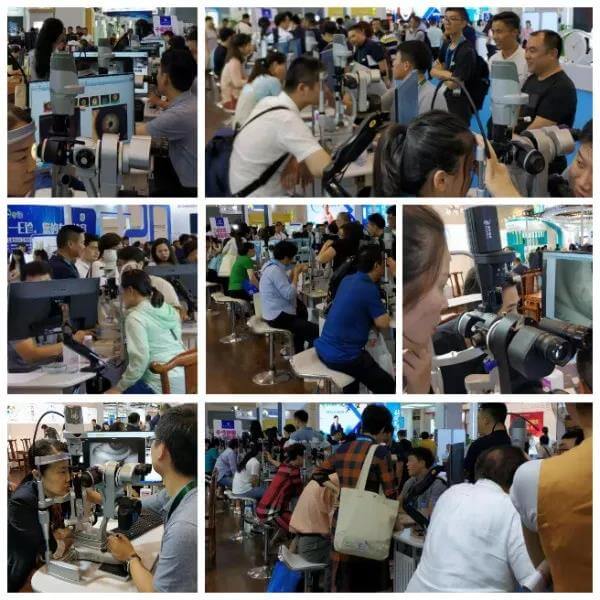 Whether at the exhibition site of an academic conference or the practical operation of a special lecture, Kanghua equipment has attracted much attention.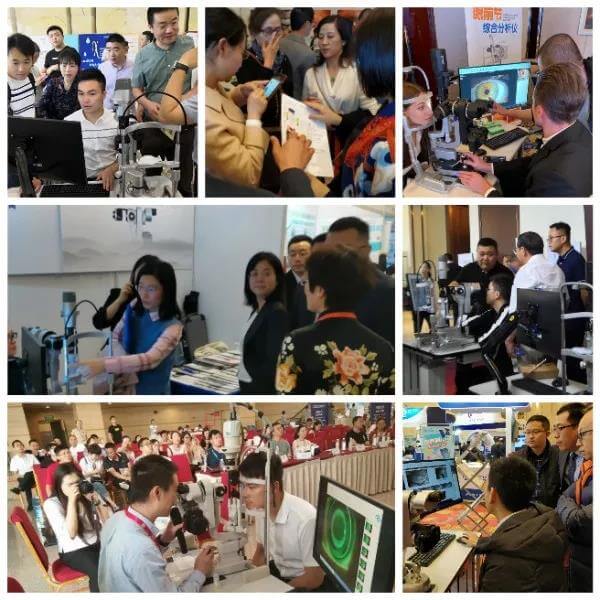 Expanding global markets
The 123rd Annual Meeting of the American Academy of Ophthalmology (AAO 2019), Kanghua Dry Eye Analyzer, made a wonderful appearance at the world's most important ophthalmic surgery and technology exchange exhibition.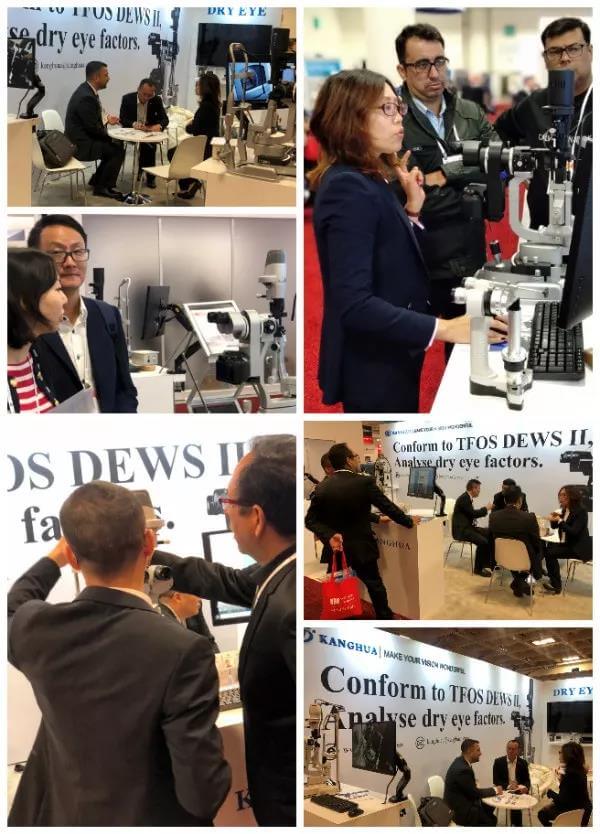 Whether it is a global academic exchange or a national or cross-regional academic conference, Kanghua Equipment has aroused a warm response from professionals, showing the world the attraction of "Chinese-made ophthalmic equipment".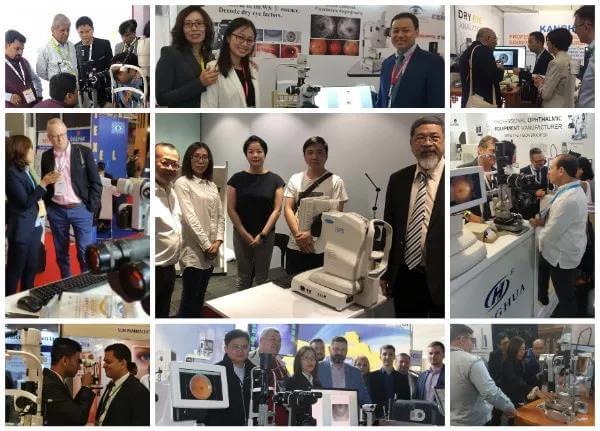 Multidisciplinary applications
Whether it is the academic optics communication and eyeglass industry exhibition, or the clinical communication platform in the field of diabetes, Kanghua dry eye analyzer, slit lamp microscope, and AI fundus camera make a brilliant appearance, which has caused warm response from professionals.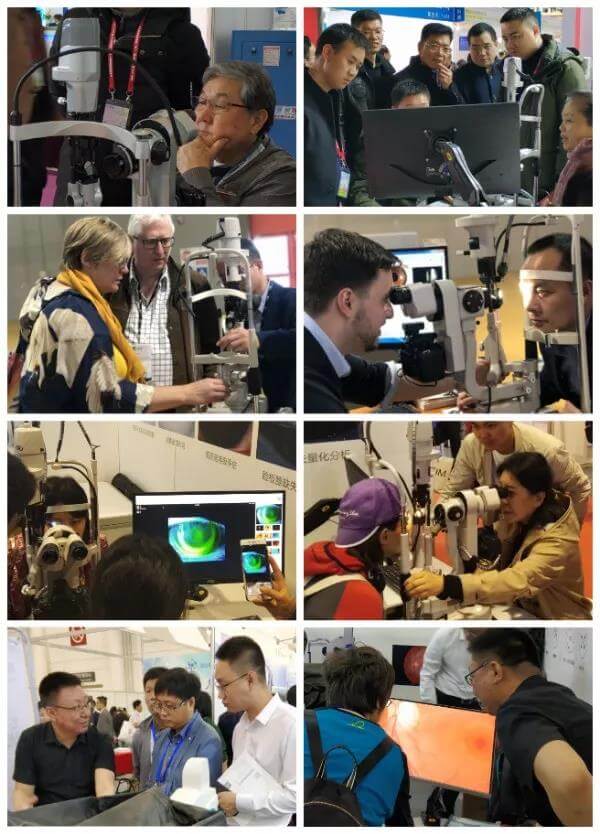 Participate in theme seminars assist new technology practice
In 2019, Kanghua went to Asia, Europe, Africa, and America, participated in thematic seminars many times, and also helped the application of 5G technology in remote diagnosis and treatment, which was praised by the participants.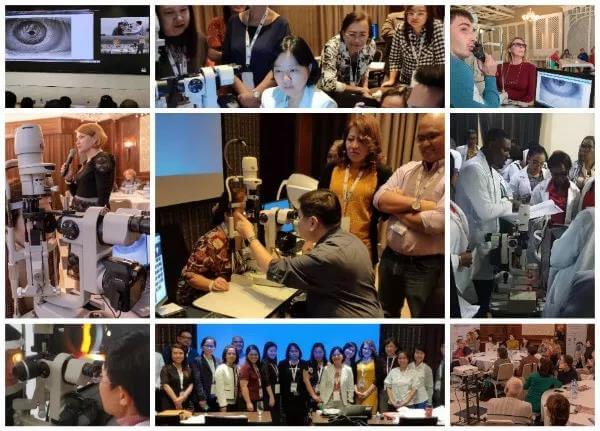 Collaborative workshops to meet clinical needs
In 2019, Kanghua Ruiming cooperated with many parties to carry out several classes in China and Europe on topics such as orthokeratology fitting and dry eye clinic construction, to provide assistance to clinician skills training.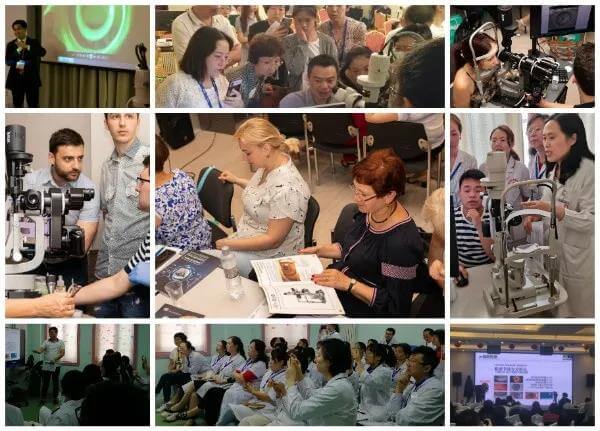 Receive visits and promote exchanges
In 2019, Kanghua Ruiming received customers from many places around the world, promoted ophthalmology and technology exchange, let customers understand Kanghua more comprehensively, and convince the world to believe that the quality of ophthalmic equipment in China.