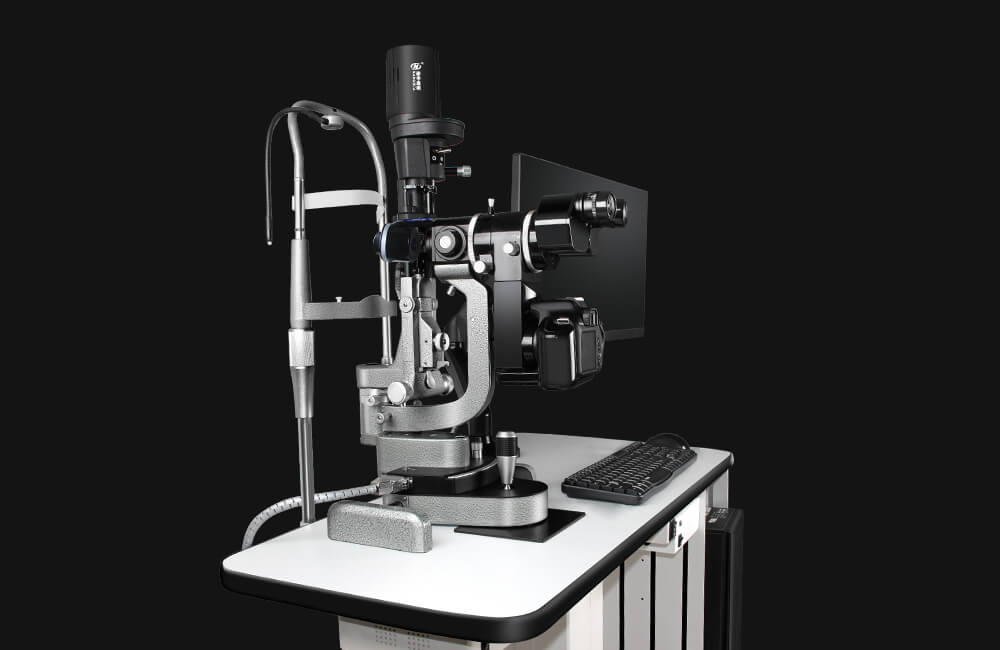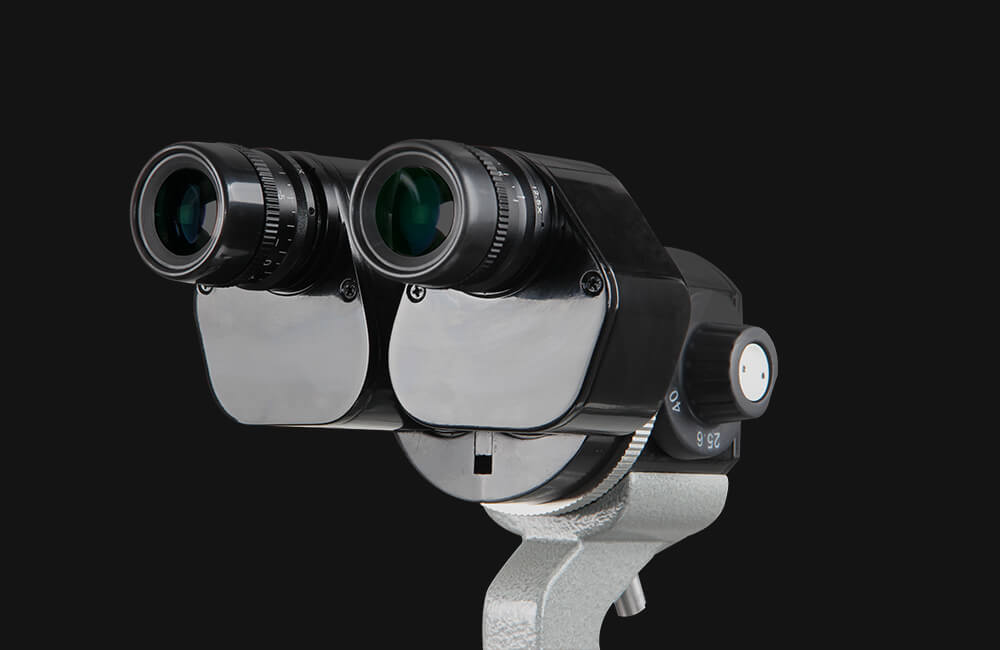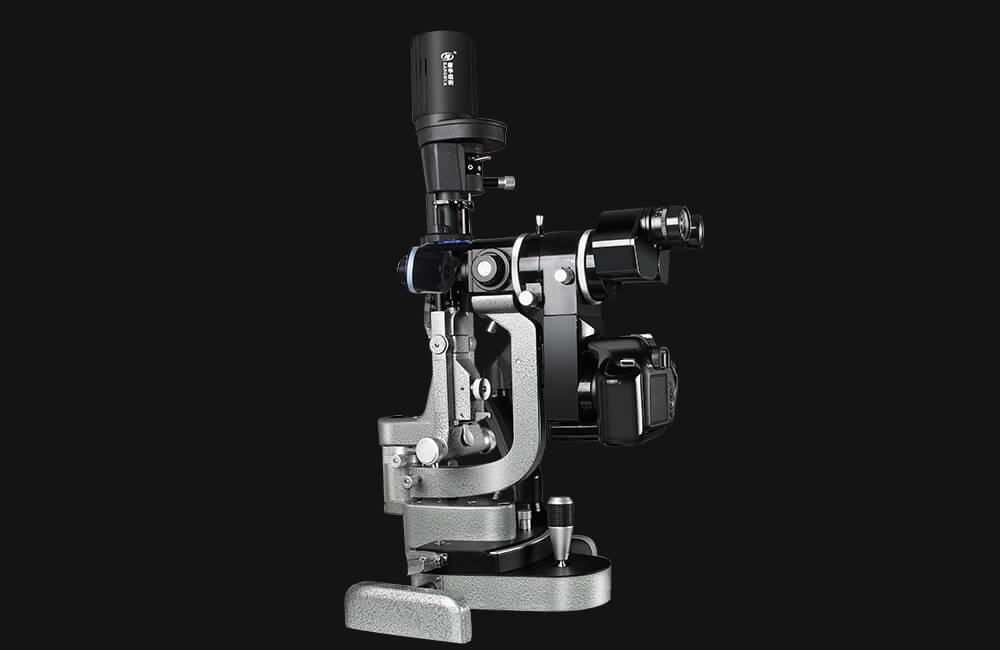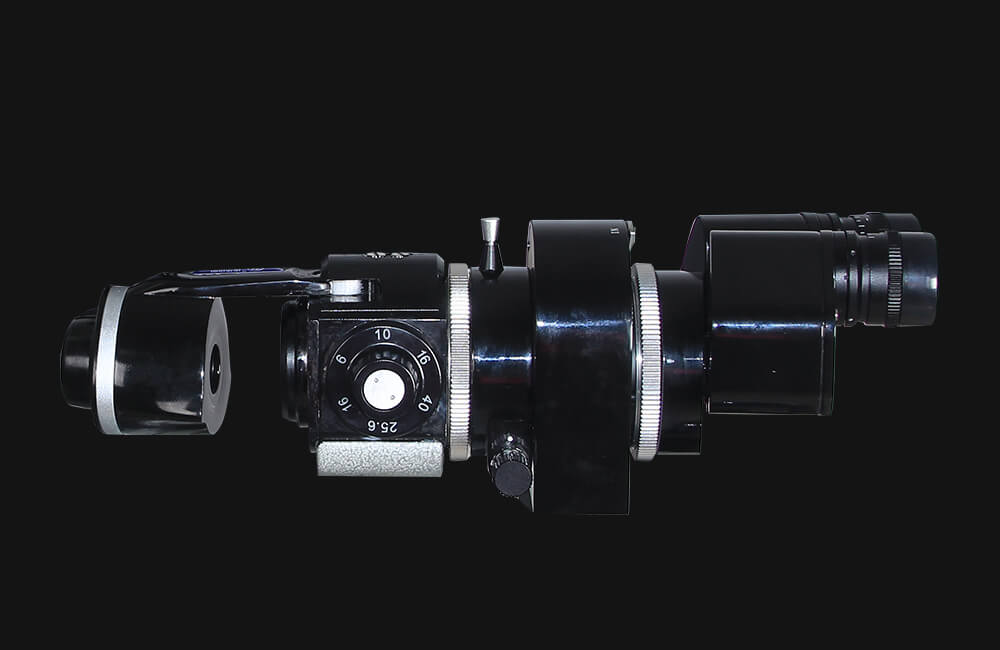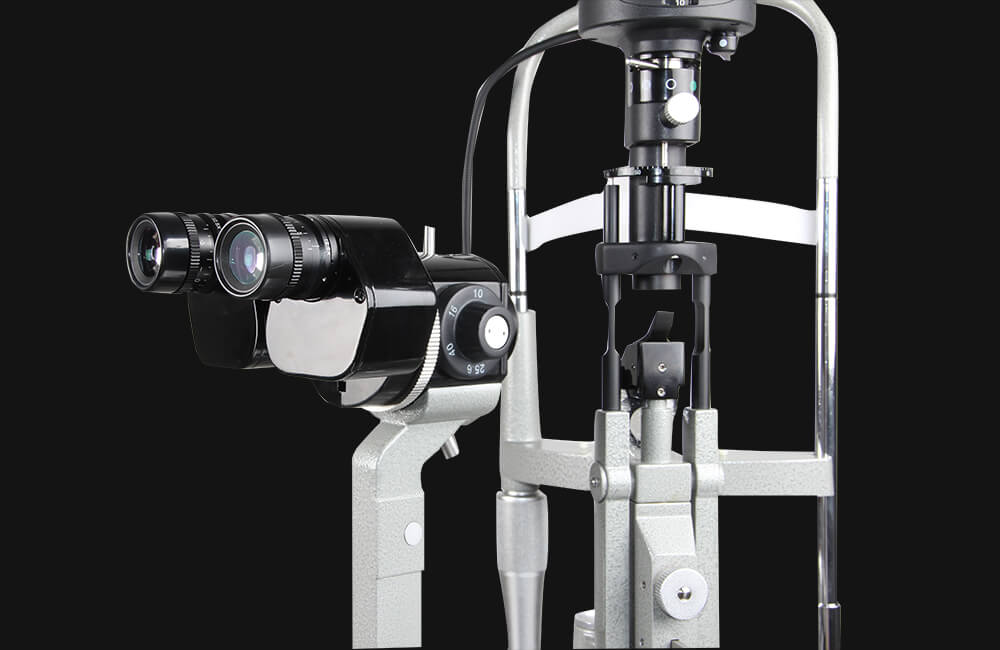 SLM-6E(C)
As a specialist of SLM-6E(C) , Kanghua Ruiming can offer you comprehensive selections of goods in this industry

DESCRIPTION
TECHNICAL PARAMETERS
◎Bright modern colors, exquisite ergonomic design, meet higher aesthetic and operational needs at the same time;

◎Special projection device combined with high-pass light transmission road design, tear meniscus height, tear film breakup, lipid layer measurement more accurate;

◎Non-invasive tear detection uses infrared illumination to reduce the effect of light on tear morphology;

◎Optical zoom structure, observe the dry eye signs such as meibomian glands and eyelid edge shape are more realistic;

◎Intelligent brightness adjustment to provide optimal lighting solutions for different inspection items;

◎Multi-stage cobalt blue filter adjustment, auxiliary examination of dry eye complications is more accurate.

◎Depth of field adjustment, contrast enhancement filter, synchronous confocal flash, etc. are available for upgrade to meet higher image accuracy requirements.
Item

SLM-6E(A)

SLM-6E(B)

SLM-6E(C)

Questionnaire

√

√

√

Tear Meniscus Height
Measurement

Hand marked tear meniscus height

Hand marked tear meniscus height

Automatic marked tear meniscus
height Automatic evaluation of tear
film volume, up to grade 5

NIBUT

Hand recording tear film
breakup process
The first time of breakup and
the average time of breakup
are obtained automatically

Automatic recording tear film
breakup process
The first time of breakup and the
average time of breakup are
obtained automatically

Automatic recording tear film
breakup process
The first time of breakup and the
average time of breakup are
obtained automatically

Lipid Layer Grade
Evaluation

Lipid layer observation

Comparative evaluation of lipid
layer by 7 grades
Provide lipid layer thickness
referencevalue

Automatic evaluation of lipid layer
Maximum and average thickness of
lipid layer

Blink frequency







√

Quantitative Analysis for
Meibomian Gland Deletion

Automatic obtain missing grade of
meibomian gland according to the
comparison template

Automatic obtain missing grade of
meibomian gland according to the
comparison template

Automatic obtain missing grade of
meibomian gland according to the
comparison template

Analysis for Eyelid Edge

Grade of eyelid edge shape evaluation

Grade of eyelid edge shape evaluation

Grade of eyelid edge shape evaluation

Analysis for Bloodshot Eye

Conjunctival and ciliary congestion
observation

Automatic evaluation of bulbar
conjunctival congestion grade,
ciliary congestion grade

Automatic evaluation of bulbar
conjunctival congestion grade,
ciliary congestion grade

Dry Eye Complication
Examination

√

√

√

Observation for Stained
Cornea

√

√

√

Pupil measurement

√

√

√

WHITE TO WHITE
MEASUREMENT
(Measurement of corneal
transverse diameter)

√

√

√

Corneal topography







√
Feedback from contact with us